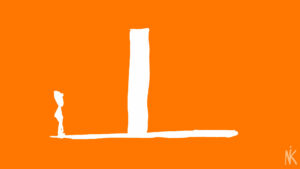 I spend a lot of time telling stories … about the value of stories in business.
But sometimes it's worth giving a simple, practical example.
This one comes from the early days of my digital agency, when I was facing an issue many young companies stumble over… how to impress big fish while you are still a minnow.
The true story I told my prospects reframed our size as an advantage and flipped the script.
Listen to it below, or subscribe to the podcast on your player of choice.