Build your reputation, status and influence.
In 2020, I got a message from Luke Murfitt, the UK Entrepreneur of the Year. (I'm Nick Warren, BTW. I write things for smart people.)

Luke had just given a keynote speech we'd written for him – and the audience had gone crazy. Standing ovation. Later, a professional speechwriter told him it was the best speech he'd heard.
It would be easy to list the tools, techniques, science or strategy behind it – but the takeaway is three words long.
Stories mean business.
To prove that point, here's me (right) speaking to marketing legend Seth Godin for the 1,000th Stories Mean Business podcast.
(Remind me to tell you the subject line of the email I sent him, sometime. It told a story he responded to within 40 minutes.)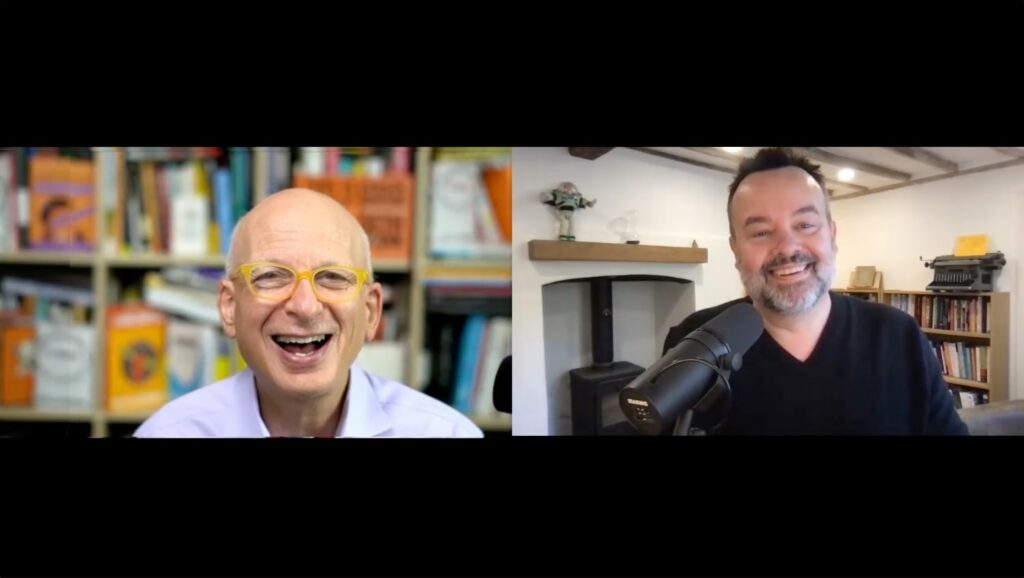 Meanwhile, back to Luke.
He'd delivered a story-driven keynote, but stories work just as well for personal branding, thought leadership, social content, website copy, advertising and any piece of communication that seeks to engage, persuade and influence.
In fact, without a good story, we're kind of invisible.
In 1997, I founded a digital agency with an old PC and a story. By 2018 – when I sold that business to start this new adventure – we had clients around the world. No cold calls. No advertising. No sales team.
Just a story that others wanted to share.
The world is different now. Busier. Louder. And it's easier than ever to get sucked into the shady, short-term tactics of digital marketing… the kind of thing that reduces customers to numbers.
But that's NOT the kind of business most of us want to build.
We want people to buy because they feel drawn to us and our work.
And for that, we need better stories.
This isn't just good behaviour though, it's good business. When Tim Ferriss launched The 4-Hour Work Week …
I quickly found that most media rightly don't give a rat's ass about book launches. They care about stories, not announcements, so I asked myself, "What if I couldn't pitch my product directly? What if I had to sell around the product?" … People don't like being sold products, but we all like being told stories. Work on the latter.
The Nobel Prize-winning psychologist, Daniel Kahneman, said something similar in his New York Times bestseller, Thinking Fast and Slow.
"No one ever made a decision because of a number. They need a story."
The bolding is mine, but you get the idea. If you want your business to be invited into other people's brains, you need to wrap a story around it.
Founders who tell better stories – carefully and consistently – build attention, connection and trust.
Luke's story didn't stop with the speech by the way. It generated huge PR and approaches from major clients. In 2022, he appeared in the Amazon Prime series – Business As Unusual.
Welcome to Stories Mean Business.
So, what are you looking for?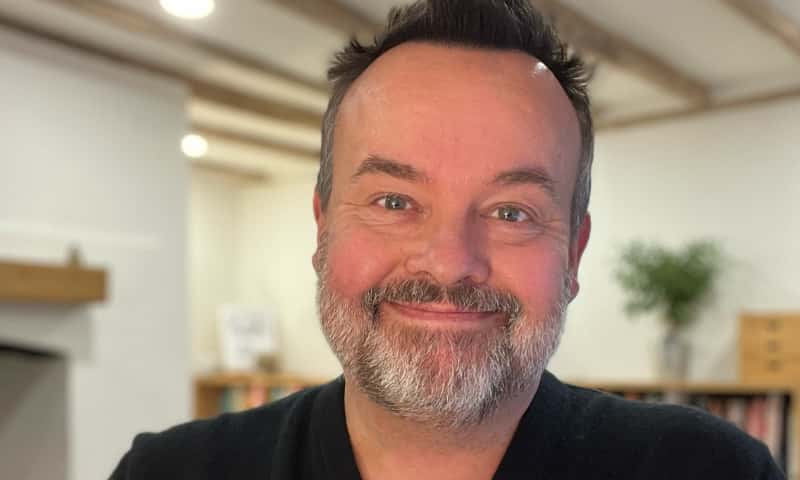 Professional Help
Story, copy and consultancy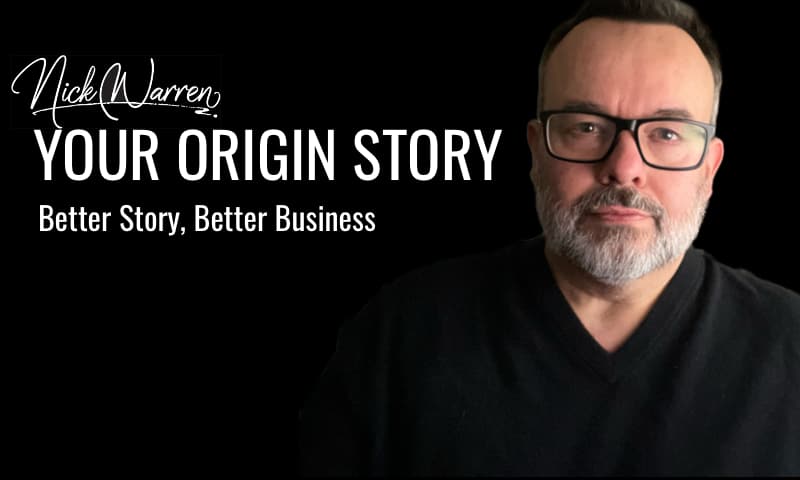 Proven Framework
Paid course from $150
Tell Your Origin Story with this simple, 7-day course.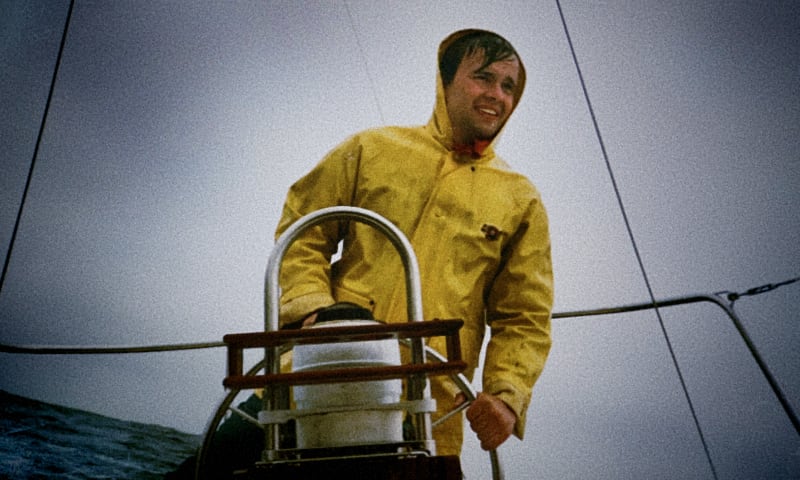 Deeper Insight
Warning: Contains Bad Language
Or check out the thoughts of my clients.