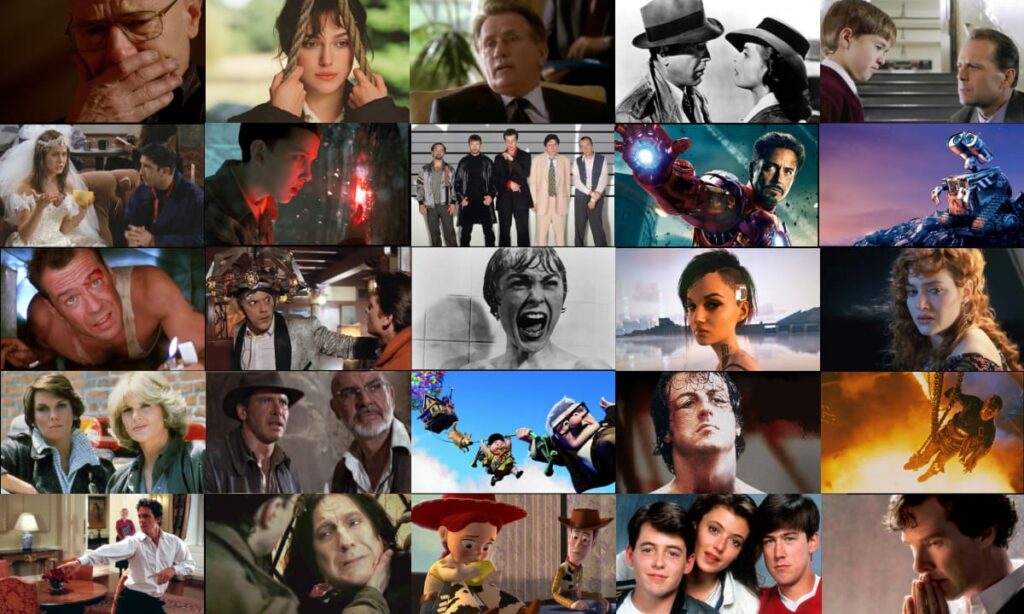 Hey there, I'm Nick Warren. Copywriter. Storyteller. Massive geek.
(Which is why this website is scattered with stories, insights, trapdoors, easter eggs, boss fights, power-ups, and magic items.)
For 20 years, I ran a digital agency with clients around the world. We did almost everything, but there was one thing that created more value than anything else – telling better stories. In 2018, I sold the business to refocus on my first love, copywriting and storytelling.
And also … TV shows, games, movies and roleplaying.
Now I help smart, successful people tell their story through strategic copywriting and ghostwriting. In a nutshell, people who tell better stories get better lives … because they build trust, attention, differentiation, connection, reputation and influence.
Aw, shucks…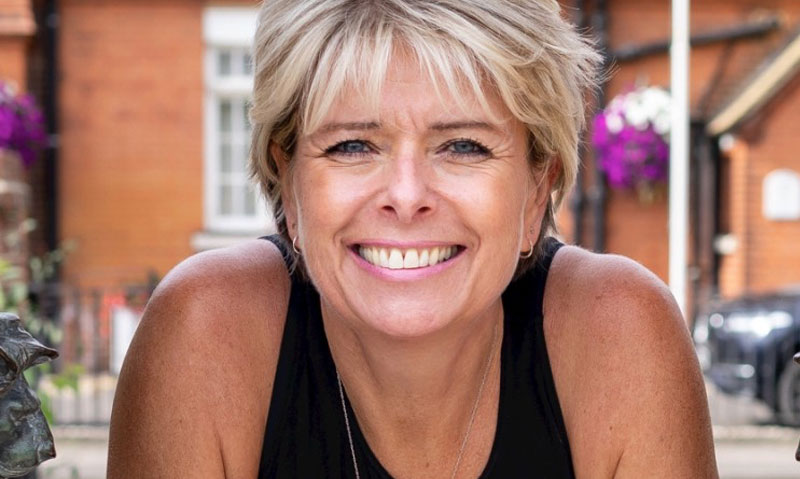 Penny Power OBE
Founder: Business Is Personal
"… When Nick turned this into words, it was mind-blowing, his writing is stunning. Nick's amazing talent at this is something I want to encourage and evangelise."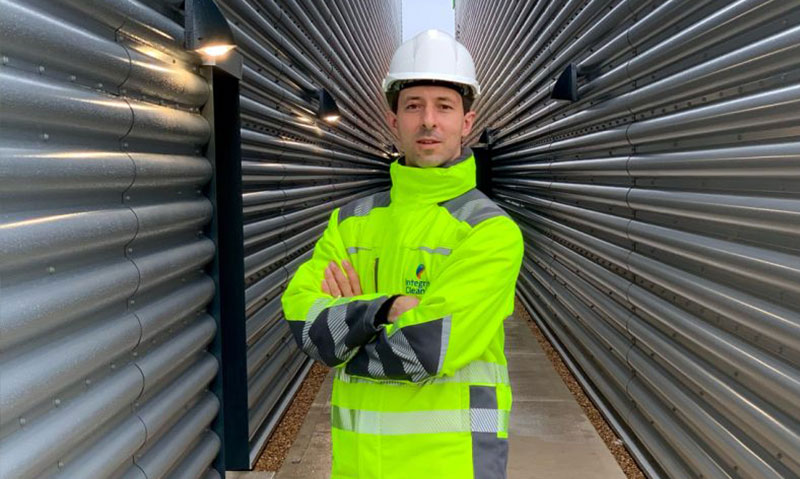 Luke Murfitt
UK Entrepreneur of the Year, 2020.
"… the speech is absolutely fantastic and you must feel very proud. It really is motivating, challenging and inspiring many many people! … it's written in a very clever way and the more I speak it the more I'm realising. You've taken my story and taken my brand to the next level!"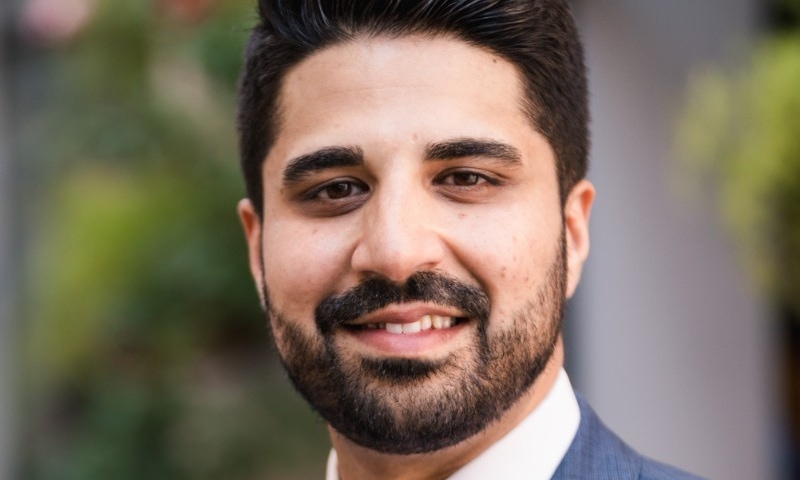 Mitul Ruparelia
Founder: Citius Partners
I felt at ease from our first conversation. He clearly got my needs and was committed to learning about my industry and delivering excellent copy – irrespective of the work it would take.
See more feedback from clients.
This Is How It Happened…
In 1997, I had a temper tantrum, quit my job at IBM, and founded a web agency.
I knew nothing about business, but by 2015 – without really knowing how – we'd won clients around the world.
But that's not the story I'm telling.
Because despite that success, I was still lying awake at night, staring at the ceiling.
The work had begun to feel formulaic, but that wasn't all. My dad had been ill. My daughter had been ill. Then my life insurance broker dropped dead at her desk, aged 50.
I was 46 and could feel life narrowing before me.
It felt like time was running out to do something brave.
It was a scary, selfish thing to think. I had a family. My team had families. If I screwed it up, the fallout would be brutal.
In the end – I promoted one of the team to take my place – and took a big leap.
I knew what I wanted to do, but it wasn't just a long shot … it was a moonshot.
I wanted to write a thriller.
I'd been a copywriter for over 20 years, but it was the hardest thing I've ever done – weeks and months of pain and doubt.
I almost quit daily.
But, in 2016, I published and got 100s of 5–star reviews.
And that wasn't all.
The more I studied the art and science of storytelling, the clearer something became.
This was how I'd built my agency.
We'd never placed an ad or made a cold call … we'd just told a tonne of stories.
Not just through words, through actions.
And our clients had told stories about those stories!
At that moment, I had this thought that changed me.
People who tell better stories get better lives.
Tell your story, build your brand.
Lightbulb!
Why are so few founders using this? How can I help people get this?
I sold my agency and started Stories Mean Business.
Five years on, I've written three 5-star thrillers, published over a thousand podcasts, and consulted with clients around the world.
Life no longer feels narrow.
Some other bits about me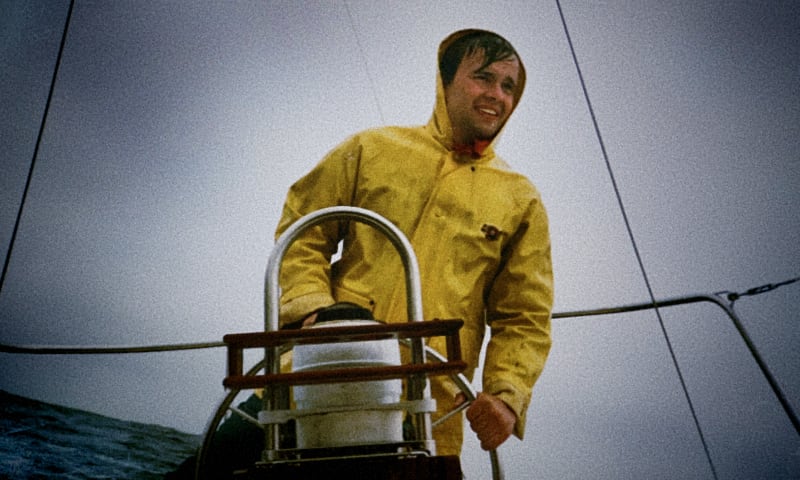 Atlantic sailor
In 1992, I sailed a 30′ yacht across the Atlantic, retracing the (500 year-old) route of Columbus from Spain to Madiera, the Canary Islands and across. I was shipwrecked in the Caribbean, which is another story…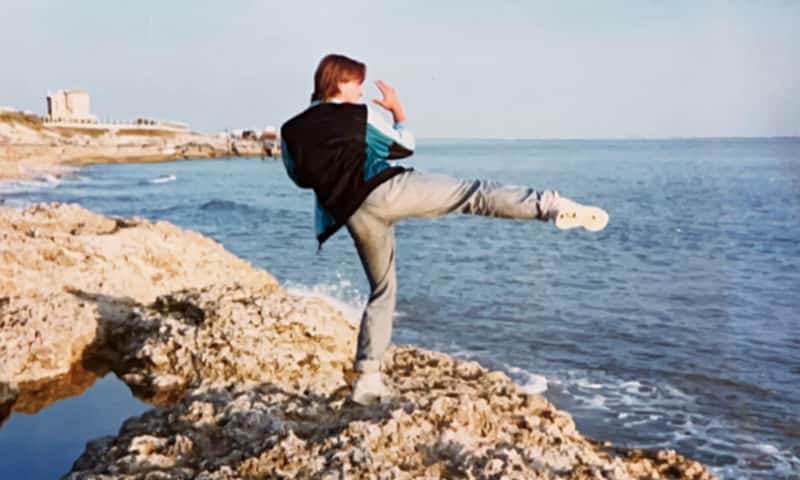 Massive Geek
As a kid, I played D&D, read Sci-fi and fantasy, watched terrible TV, obsessed over movies, and went on adventures. I proudly bring the pop-culture geek with me into my business, content and copywriting.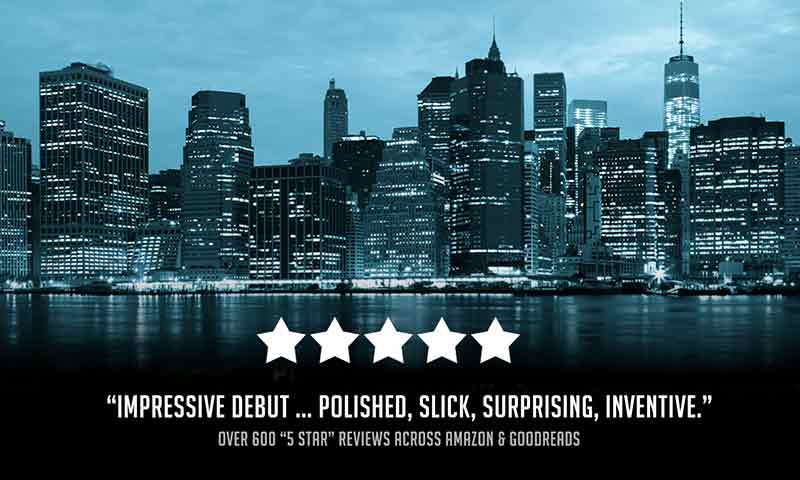 Thriller Author
In 2016, I needed a change, and wrote my first thriller as an experiment. That book, and the two that followed – have over 500 ★★★★★ reviews around the world. See them on on Amazon, or cut out the middle man 😉.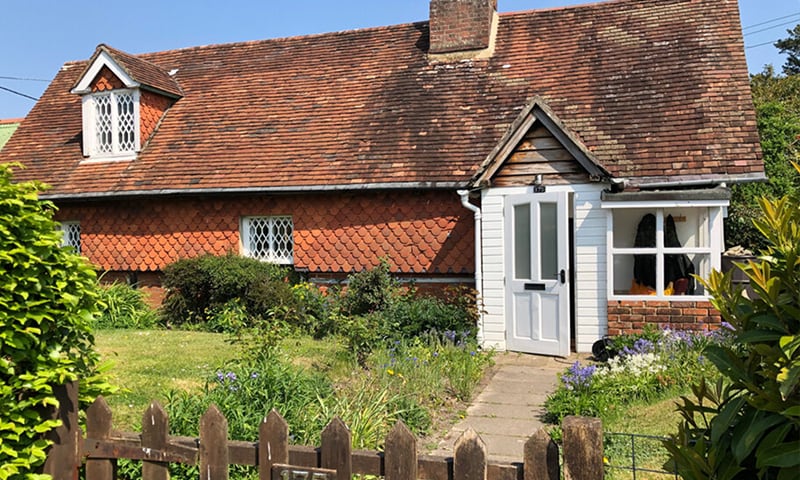 Renovater
In 2019, I was able to buy and renovate the tiny cottage next door … to use as my studio. The renovation was a strategic project of the best kind – focused on creating long-term value.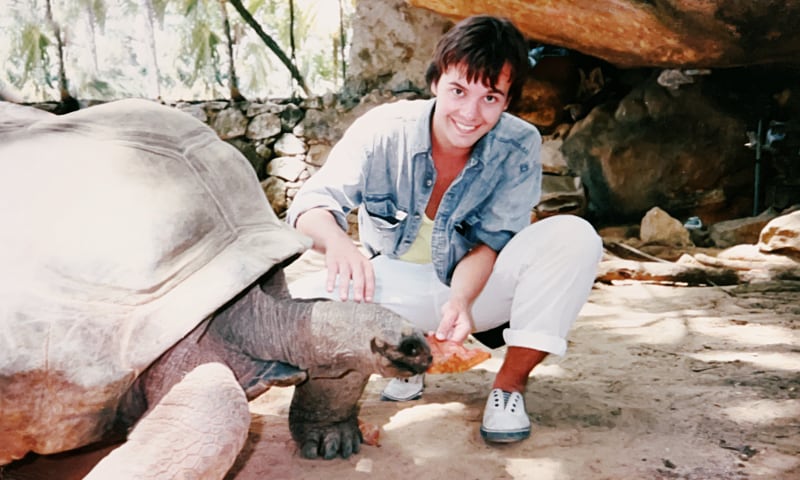 TV Ad Director
In 1990, as a work-experience student (in the Seychelles), my boss asked me to direct a TV advert for the national airline, Air Seychelles! I was 20 at the time, and terrified!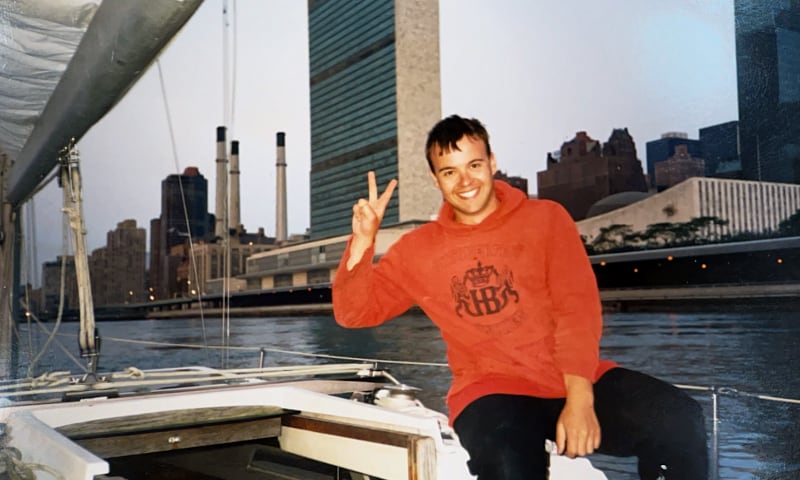 Founder
In 1997, I had a strop at IBM, quit my job, and accidentally founded a web agency. Over the next 20 years, I grew (and eventually sold) a story-driven business with clients around the world.
---
Tell your story, build your brand
Work with Nick, teach yourself, or dive into The Manifesto.