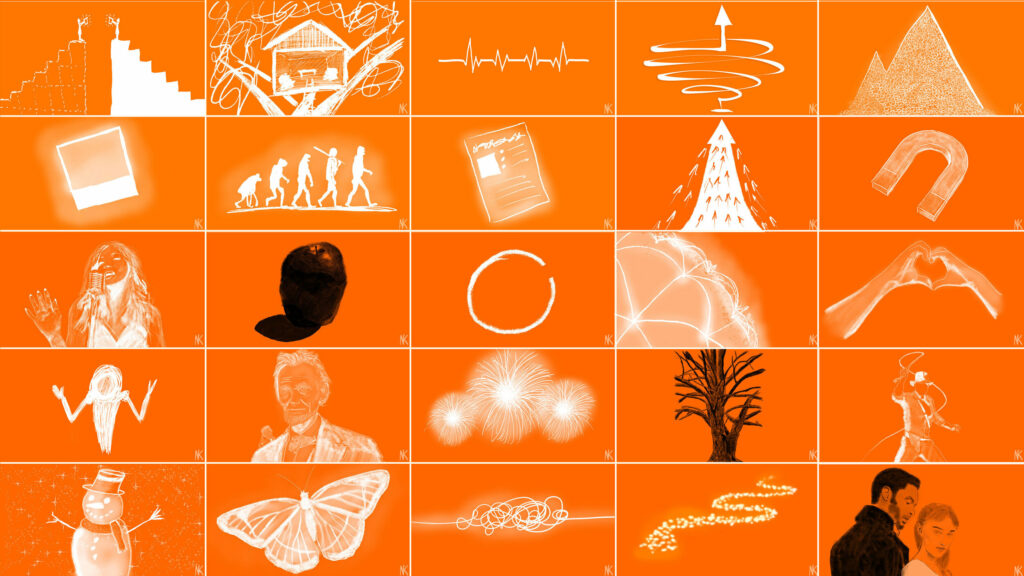 As it is a Sunday, I'm sharing the latest update for my 2021 Drawing challenge.
A month in, I'm making progress by leveraging three powerful levers.
Forced Daily practice
My daily blog illustrations mean that I have to hold the pencil in my hand every single day… even if it's only for 2 minutes.

Short feedback loops
By using my iPad, Apple Pencil and Adobe Fresco, I'm making it MUCH easier to recover from the many mistakes I'm making. Instead of throwing a piece of paper away and starting all over again, I just hit undo. This is a huge win because it allows me to fail faster.

Starting from the Middle
Whenever I've tried to learn to before, I've got stuck straightway because the shapes and perspective was all wrong. This time, I'm cheating my way to the middle by tracing shapes. Of course, I will need to learn shape, proportion and perspective, but this 'hack' is allowing me to focus on light and shadow… and create something good enough to sustain my momentum. (The Indiana Jones drawing is a good example.)
On to month 2!
Here's the podcast:
https://pod.fo/e/b4441