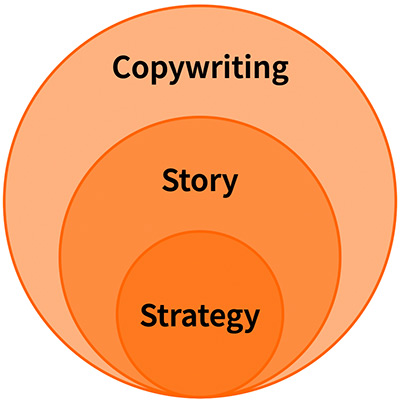 My work blends strategy, story & copywriting. Where does it hurt?
Foundations & Core Messages
You are starting out, or need to rethink your messaging from first principles…
Elevator Pitch to Leader Legend
You have a story, but need help to tell it, and turn it into an asset…
Focused & Functional
Your messages aren't landing. You need a new eye on your website, your ad or your email campaign.
Not sure where to start? That's okay. I prefer talking.
My Kind Of Clients
I'm lucky. I work with clients around the world who love the businesses they are building, value the people they are serving, and believe in the power of the work.
My prices generally start at around £1,000, but for everyone else I offer free teaching and thinking. #Subtext. I'm not here to 'convert' anyone.